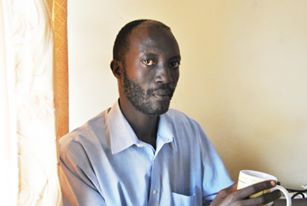 Note on the author: Pierre-Claver Nsengiyumva is an independent analyst of the Great Lakes region. He has worked as the national political analyst within 2010 EU Election Observation Mission in Burundi, Other activity spheres are security sector reform, civil military relationships, R2P, and peacebuilding program evaluations. He wrote this short essay as an academic assignment for the Department of Political Studies while he was attending the University of Cape Town in 2003.

​
Benjamin Mkapa was designated facilitator between Burundians after many international figures were challenged and others declared persona non grata. A delicate task is awaiting the former Tanzanian head of state or so to say…

In fact, the Burundian conflict seems easy to solve for many external observers. However a lot of untold or unfinished stories- internally and externally- are lingering the long road to national reconciliation WHICH tends to be a tricky political equation. Many actors and many role-plays by each over the last twenty years, make it almost complicated to quickly grasp the core issues at the heart of the crisis matter.

And today, there are all EAC members States with vested interests in pushing for Burundi "political normality" because Burundi backsliding on democracy path may mean a return to war which would shatter millions of Burundians in countries already fighting economic battles to reduce or mitigate consequences of chronic structural woes.

In this case, shuttle diplomacy is inevitable in the current crisis because the mediator must engage with all the parties in order to understand each one's positions and queries and also to make known what his role is going to be in next negotiations rounds , in case he will facilitate them. This way of doing helps either party get a sense of what the other side thinks and possibly see what either the GoB or its opponents can cede in order to envisage a viable solution to this " intractable conflict". He is not meeting them as CNARED but he announced after Arusha preliminary talks that he will meet other actors who had not made it to the talks' venue.

The mediator strategy makes him appear willing to distance himself from the influence of either side. On the one hand, Mkapa considers the internal Burundian dialogue as an important component in whatever initiative allowing for a quick return to peace but by meeting with key players who are outside Burundi, he wants to understand how this conflict is perceived by everyone and make sure he can really be up to the task and not fail as his predecessors. The GoB has made it clear that they will not sit at the same table with CNARED because the latter are associated with last year foiled coup. Civil society organizations who also have called for officially banned demonstrations might also meet the mediator if the latter believes they could spoil the peace he is called to broker.

In case Burundian government refuses the mediator it would then be another lengthy period of uncertainties before another one is appointed. It is a special case going on in Burundi because in practice parties to a conflict must mutually consent on a mediator. Mkapa then risks being perceived as favoring one party BUT IT IS TOO SOON to conclude on this. In case the Burundian government changes the attitude and agrees to have talks with opponents who would agree to give in their contested or politically unaccepted name, then the mediator must really convince his audience that he is one hundred percent neutral. It is, at this stage a very difficult task given the intractable pattern Burundian tricky politics tends to endow itself with.

There is not however many of ways to be considered by current and future protagonists in Burundian politics but one needs to be more explored than others. Both contesting comrades need to make it clear who they think the real opponents are and what the problems they want to solve are. Otherwise, the accepted mediator is yet to come..., the reason being that for both parties, present and to come, the situation is not yet a mutually hurting stalemate. The mediator and his team still have a long way to go ….




---